Veteran Appreciation Night at the Willmar Stingers - July 2nd :
On July 2nd I had the honor of being able to recognize some special veterans for their service during the Veteran Appreciation Home Game for the MN Stingers. Special thank you to the Stingers for their support.

The United States Military Historical Collection (USMHC) strives to help preserve the heritage and legacy of our military Veterans. Their selfless service to our country is what makes America great.

It was a great honor to give special recognition to those veterans. Each of them are recognized not only for their service to our country in the Armed forces, but also continued service to Veterans and our community. Their stories of service are an inspiration to USMHC, and it is Veterans like these that motivate me to continue to highlight the service and sacrifice of our nationís heroes, the American Veterans.

See photos below for the July 2nd event: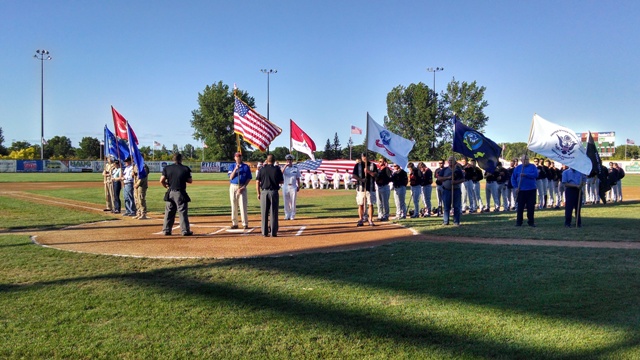 Each veteran carried their branch of service flag, and Commander Select Mitch Schueler (Navy) sang the National Anthem.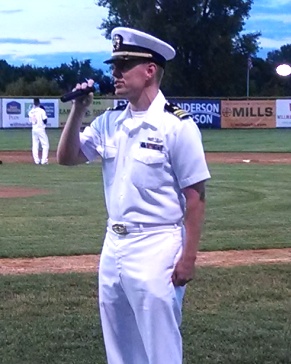 LCDR Schueler singing "God Bless America"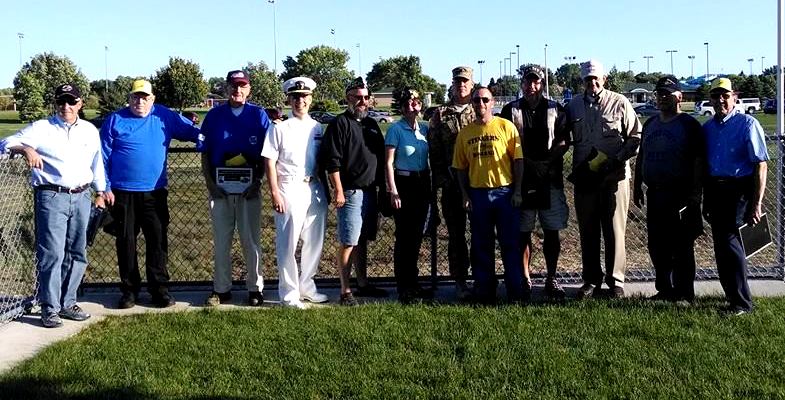 Honorees from left: Bruce Quale, Glenn Negen, Al Brower, Mitch Schueler, Ken Olson, Dena Olson, Jordan Schueler, Jon Lindstrand from USMHC, Bruce Schreiner, Walt Gislason, Doug Reese, and Sherman Schueler.


This is the fourth year that USMHC has been honored to put this program together for this night. It has been a great experience to honor dozens of veterans through this project.

For info on 2013 event, click here.




For info on 2012 event, click here.




For info on 2011 event, click here.




Further info on Willmar Stingers: