Veteran Appreciation Night at the Willmar Stingers - July 1st, 2013:
For the second year, USMHC helped coordinate and plan a pregame activity which honored multiple veterans during the Veteran's Appreciation Night at the Stingers.

See photos below for the July 1st, 2013 event: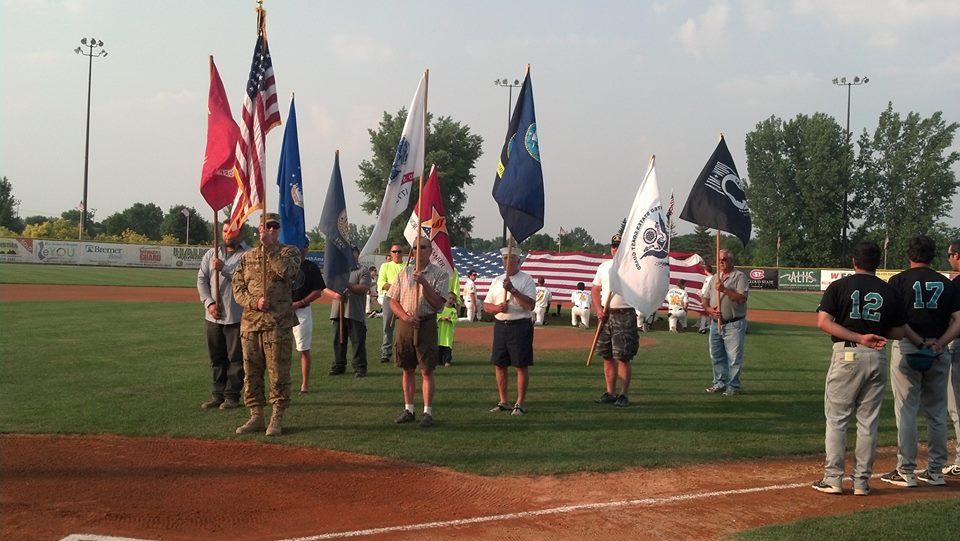 Each veteran carried their branch of service flag, and LCDR Mitch Schueler (Navy) sang the National Anthem.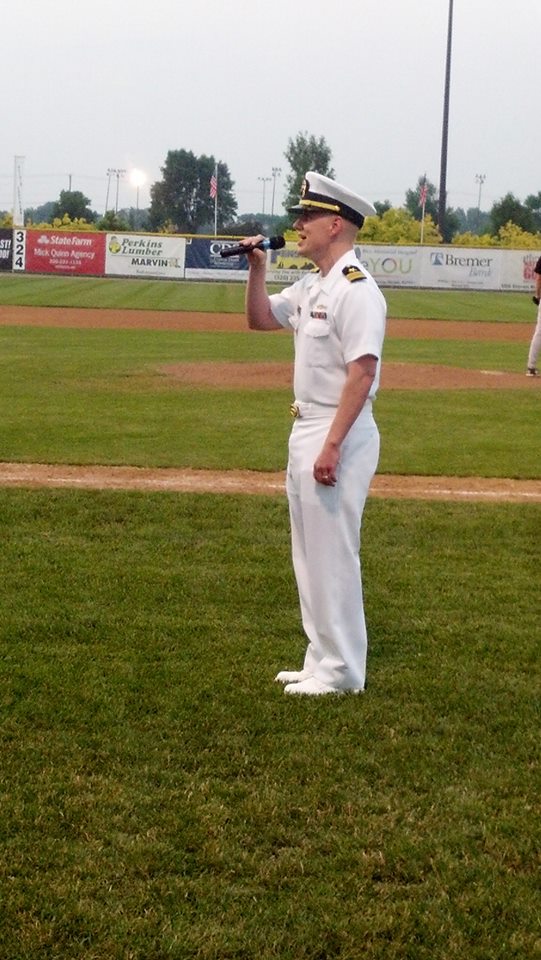 LCDR Schueler singing "God Bless America"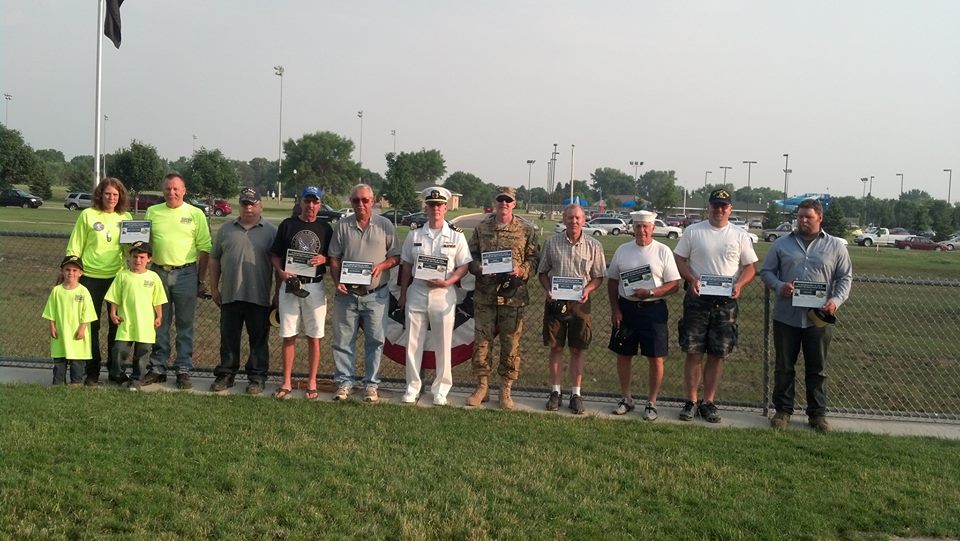 Honorees from left: Rick & Tracy Clark (In honor of Ryane Clark & Norman Clark), Eric Goblerisch, Brian Gislason, Ron Mackedanz, Mitch Schueler, Dan O'Meara, Mike O'Meara, Earl Habben, Thomas Kramin, & Seth Kroll, .



Further info on Willmar Stingers: