Desert Storm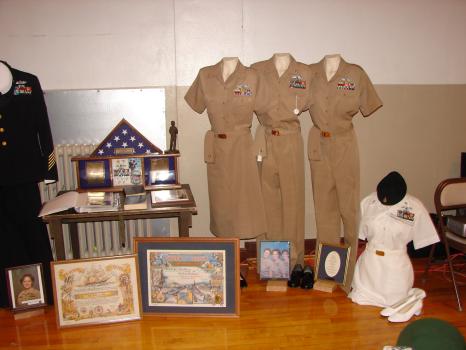 Uniforms of 3 sisters that all served in the Navy at the same time. All three retired from the Navy as Chief Petty Officers.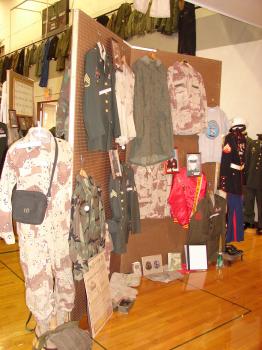 Army and Marine Corps dress and field uniforms from Desert Storm. Very recognizable is the 6 color desert Camouflage worn by many US forces during the war.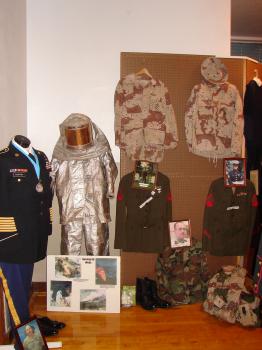 The silver uniform shown is an Air Force fire Fighter uniform, like the ones worn by troops charged with putting out the oil fires set by Saddam.