World War I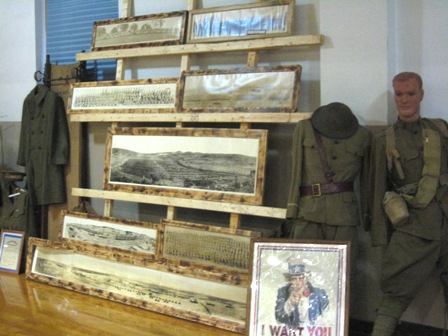 Photos of the 34th Division in Camp Cody New Mexico and of other Army Companies from World War I. The bottom photo is over 10' long.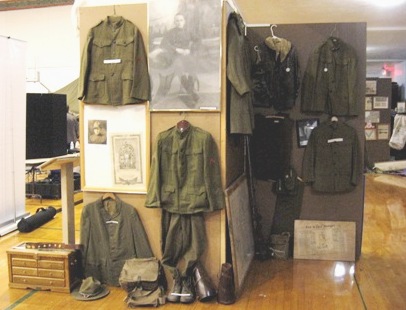 World War I display showing primarily US Army items including complete uniforms with the original "Pershing" style boots worn during the war.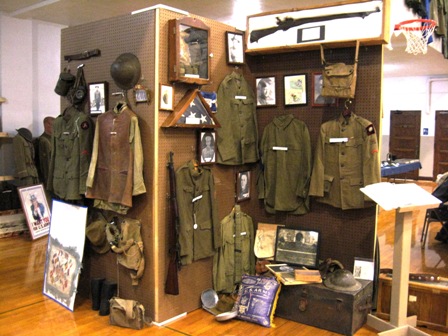 Various US Army items from World War I. All of the items shown on the walls have the history of the men that used them. These items have been donated by the families of the Veteran.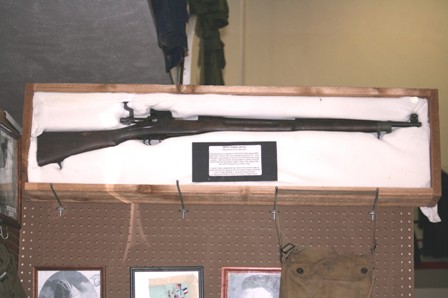 Although the collection doesn't have a large number of weapons, I have received this M1917 enfield rifle made by the Eddystone company. This is the same style rifle used by Sgt Alvin York during his actions in the Army that earned him the Medal of Honor.