Volunteers:
The Veteran's Day observance wouldn't be possible without the help and support of the numerous volunteers that come to put up the display and take part in the program. They deserve the credit for making this event possible in Central Minnesota.


Supporters:
This collection and the Veteran's Day Observance event are made possible in part from the generous donations of the groups, businesses, and individuals listed below:
Financial and material donations :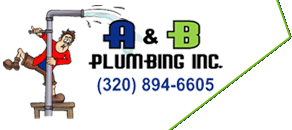 A & B Plumbing
Veteran Owned and Operated in Willmar Area

E*Tap Marketing

Harvest Bank - Formerly Kandiyohi Bank Office

KWLM 1340 Radio

K-95/KDJS Radio

West Central Tribune

Dooley's Petroleum Inc.

Giovanni's Pizza of Willmar

Pizza Ranch of Willmar

Kandiyohi Men's Club

Trav's Dino Mart of Willmar

Holiday Station Store of Willmar

Walt & Raeanna Gislason

Central Tire & Auto Inc.



And all of the Veterans and families that have donated items to the collection