Veteran Appreciation Night at the Willmar Stingers - July 1st, 2012:
For the Third year, USMHC helped coordinate and plan a pregame activity which honored multiple veterans during the Veteran's Appreciation Night at the Stingers.

See photos below for the July 1st, 2012 event: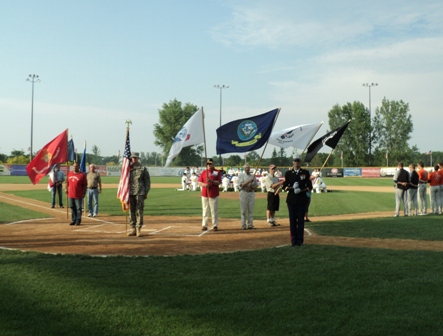 Each veteran carried their branch of service flag, and Sgt. Melissa Crane (USMC) sang the National Anthem.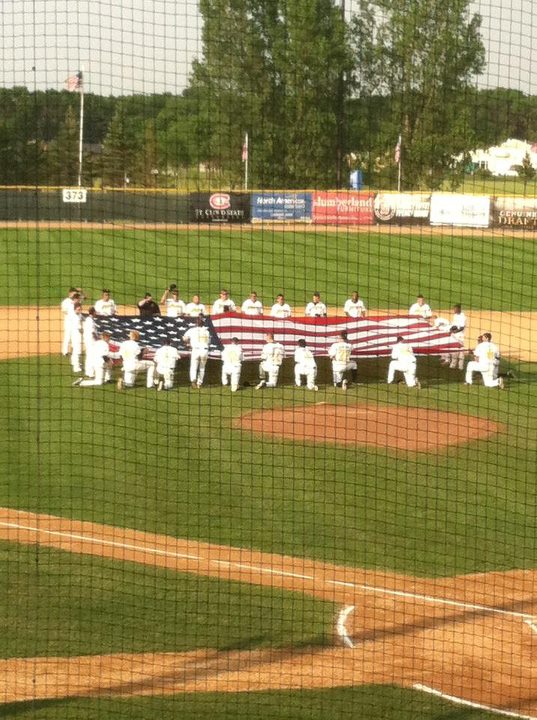 Team members of the Stingers held a large United States Flag.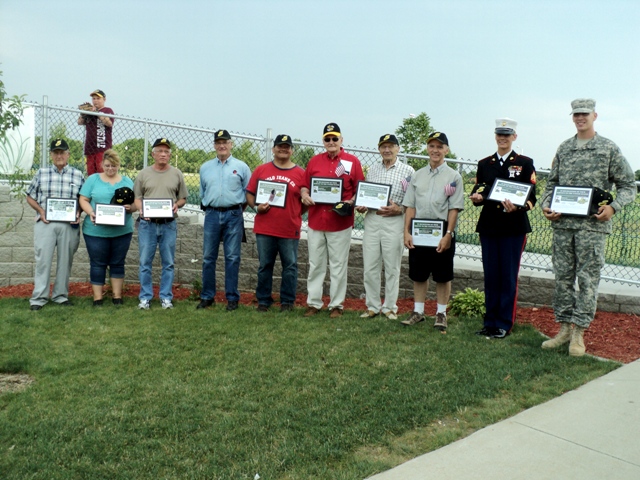 Honorees from left: Harvey Lindstrand, Cindy Johnson, Mike Hartman, Leonard Isdahl, Tony Morris, Arnie Gynild, Herb Reiger, Roland Johnston, Melissa Crane, & Cavan Wrobleski.



Further info on Willmar Stingers: