Pre World War I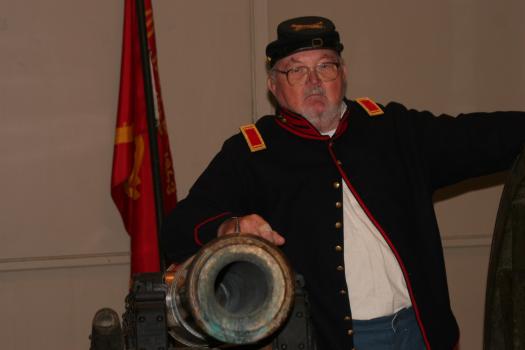 John Fritche from the New Ulm Battery stands close to the Battery's original Bronze cannon.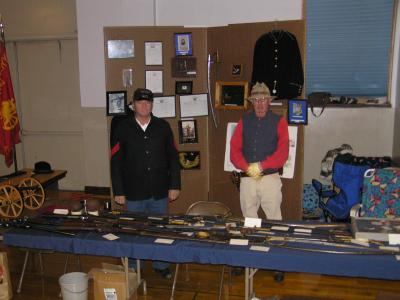 Tables from the collection of Dale Koenen (left) and the New Ulm MN Civilian Battery. Pictured with Dale is Norm Mathison who sometimes helps out the battery.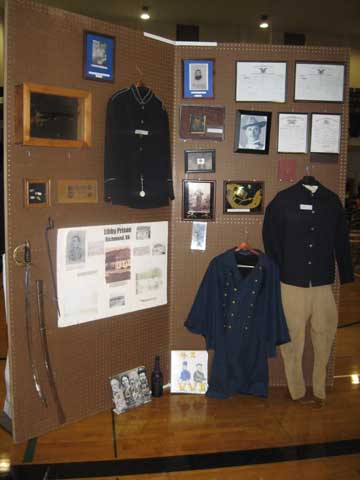 Display of the Civil War, Indian War, and Spanish American War items. Because these events happened over 100 years ago, I have not been able to acquire very many pieces from these eras.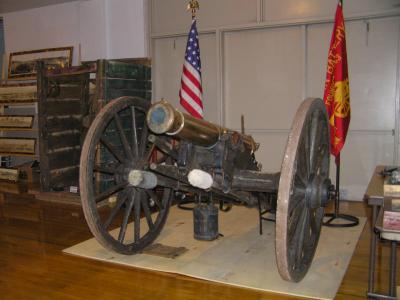 Original Civil War 6# Bronze Cannon. This cannon is owned by the city of New Ulm and brought up by members of the Civilian Battery for this display.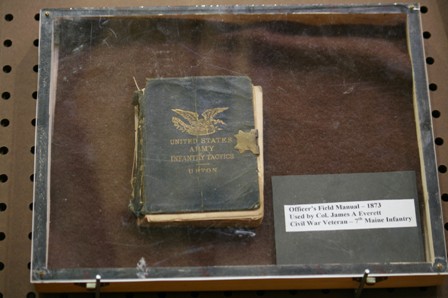 Original, post Civil War officer field manual used by James A Everett.

To read Everett's story, click here