Thunder Road Feature Film Awareness Drive :
Thunder Road is a planned feature film by Astoria Entertainment about an OIF/OEF Veteran adjusting to coming home after war and dealing with PTSD. On 16 August, 2013 Screenwriter and Actor Steven Grayhm and actor Matt Dallas traveled to Willimar to raise awareness about the subject of PTSD and the film. Both actors are instrumental in making this film happen along with actor Charlie Bewley.

USMHC was asked to provide a small display for this event sponsored by AmVets post 214. A live outdoor concert was held with the Walking Phoenixes playing for the crowd.

The film was written by Grayhm based on the first hand accounts from actual veterans of the wars in Afghanistan and Iraq. Grayhm, Dallas, and Bewley traveled the United States talking to veterans and others about the real effects of life after war.

In order to help keep the film true to its vision, the three actors are working with Kickstarter to help create funding to make this film happen. the Kickstarter project of fundraising goes from 31 July through 12 September 2013. If interested, please consider making a pledge to this project.

Further info on The Thunder Road Film or to make a pledge:



A live concert was held featuring the "Walking Phoenixes" a Johnny Cash Tribute Band.

See photos below for the Thunder Road event: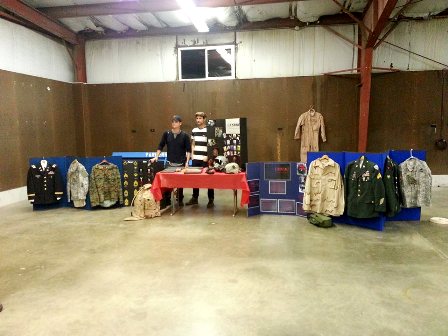 The display of OIF/OEF items displayed at the event.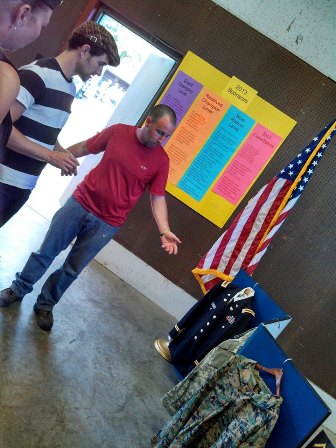 Showing and explaining some of the items to Actor Matt Dallas.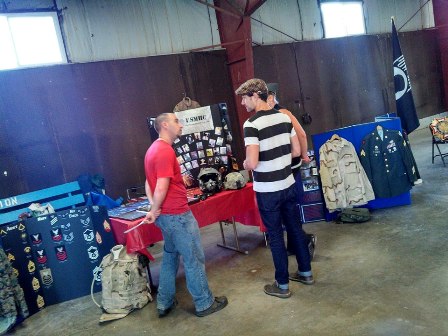 Discussing with Matt Dallas the items on display.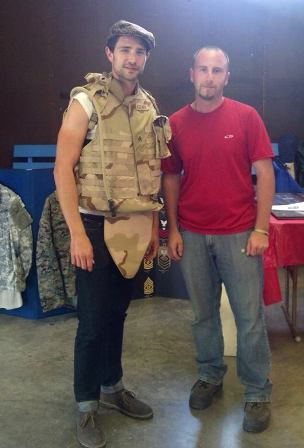 Actor Matt Dallas trying on an Interceptor Body Armor (IBA) vest worn on a 2004 deployment.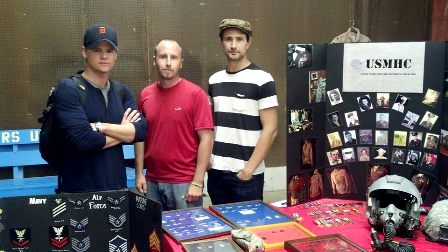 Screenwriter/Actor Steven Grayhm, USMHC Collection owner Jon Lindstrand, and Actor Matta Dallas at the Thunder Road Awareness event in Willmar.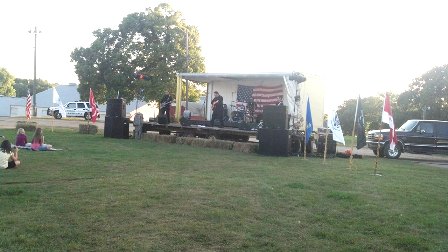 The Walking Phoenixes playing for the crowd.



Further info on The Walking Phoenixes: