2004 Event Speaker:
Major General (Ret.) Larry Shellito - Adjutant General, Minnesota National Guard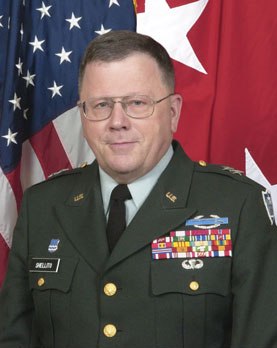 Major General Larry Shellito
United States Army National Guard
Major General Larry W. Shellito was the Adjutant General of the Minnesota National Guard. He assumed his responsibilities on Nov. 3, 2003.
He graduated high school in Moorhead, Minn. and holds two bachelor's and a master's degree from Moorhead State College. He also holds a Doctorate in Education from the University of Minnesota. General Shellito enlisted in the active-duty Army in 1968. He received his commission as a second lieutenant - Infantry in 1969. In 1970, he went to Vietnam as a Mobile Advisory Team Senior Advisor.
In 1973, he enlisted in the Minnesota Army National Guard. Over his 31-year career in the Minnesota National Guard, Shellito served in many capacities including command assignments at the platoon, company, battalion, brigade and division levels.
Shellito's awards and decorations include the Distinguished Service Medal, Legion of Merit, Bronze Star Medal, Meritorious Service Medal, Army Commendation Medal, Republic of Vietnam Gallantry Cross with Bronze Star, Combat Infantryman's Badge, and the Parachute Badge.
His military education includes US Command and General Staff College, US Army War College and Defense Strategy Course.
Before accepting the position of Adjutant General, Shellito served as President of Alexandria Technical College, Alexandria, Minn. He retired in 2010 and was appointed to the postition of Director of the Minnesota Department of Veteran's Affairs.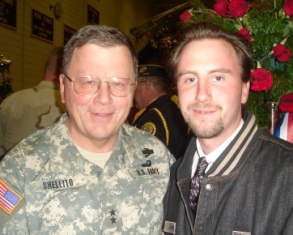 Major General Shellito and Jon Lindstrand in 2005.