Event Schedule
2006 Event Speaker:
LtCol Alex Plechash, USMC, Retired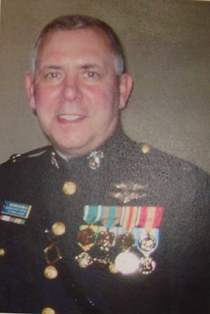 Lieutenant Colonel Alex Plechash
United States Marine Corps
Alex Plechash graduated from the Naval Academy with distinction in 1975, being the No. 1 ranked Marine and Aerospace Engineer in his class, receiving awards for both. During his First Class year, he won both a Burke Scholarship and a Guggenheim Fellowship and was honored to have been nominated for a Rhodes Scholarship. He later earned an advanced degree from the University of Chicago. In addition to his studies at the UC Graduate School of Business, he also did some graduate work in high energy astrophysics research at the University's Fermi Institute

After the Naval Academy, as a new 2nd Lt., he went to the Marine Corps Basic School at Quantico where he received the top award in Military Skills (marksmanship, physical fitness and public speaking), graduating at the top of his class. Subsequently earning his Naval Aviator wings, he transitioned into the F-4 Phantom and eventually logged close to 2000 hours in jets of various types. As an FMF pilot, he earned a number of aviation designations including Air Combat Tactics Instructor, Weapons Tactics Instructor, and Fleet Test Pilot. Intending to apply for the Astronaut program, he was compelled to leave active duty for family reasons, remaining in the Marine Reserve until 1993. He has been President of the Upper Midwest Chapter of the USNAAA . He is also in his seventh consecutive year (tenth in total) as a Blue & Gold Officer. He was recently re-elected as President of the Twin Cities Council of the Navy League.

In his civilian career, he currently works for FOLIOfn, a web-based online brokerage company headquartered in McLean, VA. In 2003, he began to get involved in politics. Since then, he has been given ever-expanding roles in grassroots organization and Republican Party leadership. He is a Precinct Chairman, Senate District Treasurer, Congressional District Vice Chair, State Central Delegate and was elected to the Minnesota Delegation at the RNC held in St. Paul in 2008.

In 2007, he joined the Executive Board of Tee it Up for the Troops, a 501(c)3 charitable organization which has raised millions of dollars in support of veteran & military family initiatives around the country. Virtually 100% of funds raised go to support organizations including The Wounded Warrior Project; Fisher House; Blue Star Mothers; and Families United - just to name a few. Additionally, he was a member of the executive planning committee for the inaugural Defenders of Democracy Day held in St. Paul in 2008. He was asked by Minnesota Governor Tim Pawlenty to head up the pre-commissioning task force for the USS Minnesota, one of the next Virginia-class nuclear submarines to be commissioned in 2014. However, that task force is still in its formative stage.

Alex and his wife Denise reside in Wayzata, Minnesota. Alex has two daughters, Anne and Amy,. In addition, he has one grandchild - Aiden Alexander ... USNA Class of 2030!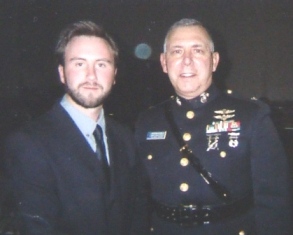 Jon Lindstrand and LTCol Plechash at the 2006 Veteran's Day Observance