2014 Event Speaker:
Lieutenat Zack Liebl, Operations Officer at A Co, 334TH BEB based in Hutchinson, MN :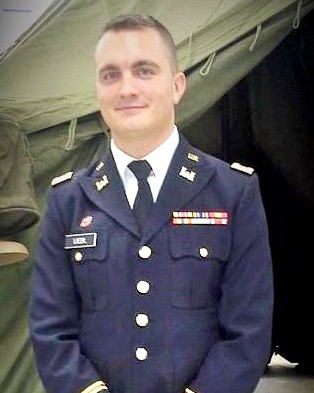 First Lieutenat Zack Liebl
Operations Officer at A Co, 334TH BEB based in Hutchinson, MN
Zack was born and raised in the Willmar area, a home school graduate and participated in the Post Secondary Enrollment Options program offered through the Willmar campus of Ridgewater College. After graduating high school Zack completed his Associate in Arts degree from Ridgewater. St. John's University is where Zack received his Bachelor of Arts degree in Political Science.

At the age of 17, Zack decided to enlist in the Army National Guard as a combat engineer. In 2008 he received an ROTC scholarship to attend at St. John's University. As a cadet in the ROTC program he took on many roles, such as the battalion logistical officer and the battalion intelligence officer. Zack received his commission as an Army Officer in 2010 and assumed the role of Platoon Leader with the 850th Horizontal Engineering Company. In 2012 he graduated from Engineer Officer School at Ft. Leonard Wood and during 2013 he served as the Company Commander for the 850th Rear Detachment. He is currently serving at the Operations Officer at A Co, 334TH BEB based in Hutchinson, MN.

Zack's past work experience include being the Volunteer and Family Services Coordinator for Habitat for Humanity of West Central Minnesota and the Outreach Coordinator for the Willmar Community-Owned Grocery. Zack is now working as the Community Manager for WORKUP, a new co-working based company on the MinnWest Technology Camus.

Zack's community involvement include:

The Barn Theatre Board of Directors-Executive Board Member
Willmar Rotary Club- Foundation Chair
Vision 20/40 "More Things to Do-"Downtown Subcommittee Chair
Willmar Downtown Development- Economic Restructuring Committee Chair
Willmar Area Chamber Next Member
Friends of the NRA- Willmar Chapter Treasurer
Presbyterian Family Foundation Board Member
Technical Academies of Minnesota Interim Board Member
West Central Tribune Business to Business '5 Under 40' Recipient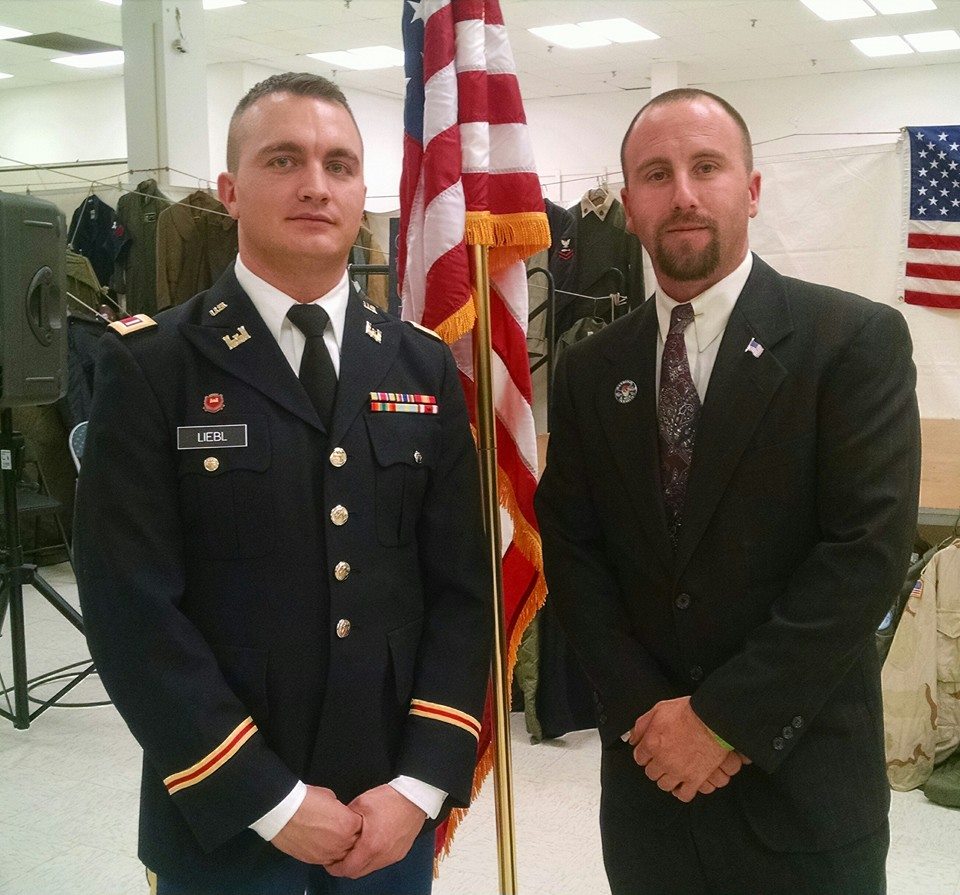 Lieutenant Liebl and Jon Lindstrand at the 2014 event.