70th Anniversary - D-Day & John Anderson Memorial Service:
70 years ago, on June 6th, 1944 thousands of Allied troops stormed the shores of Normandy for the liberation of France and eventually Europe from the clutches of Nazi control in WWII. One Kandiyohi County man, John Anderson, served there and was taken from us there.

In honor of John's service & sacrifice, and the service of millions of other Americans who served in WWII, a special Memorial Program was planned and presented in Willmar by USMHC.

the program included presentations to the Anderson family in honor of John, a message from the family, and special music in John's honor. To honor all World War II veterans, an address was given by LCDR Mitch Schueler, a local Naval Academy Graduate and current member of the Naval Reserve. Schueler related how much later generations of military service men & women were incluenced and inspired by the greatest generation. Following the address by LCDR Schueler, a roll call of all Kandiyohi County Veterans lost in World War II was read.

Thank you to all who attended this Memorial Service to honor John Anderson and our WWII veterans. Also a huge thank you to the First Covenant Church, John's home church, for allowing us to hold this event there.

Further info John Anderson:




See photos below for the Memorial event: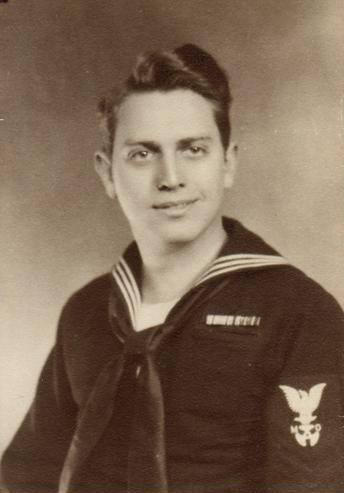 Motor Machinist Mate 1st Class John Anderson.

Members of the Patriot Guard standing a Flag Line.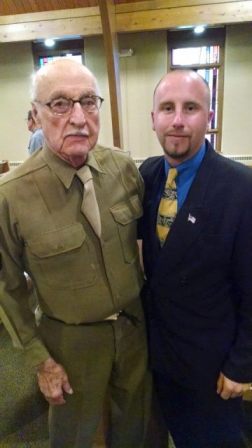 Jon Lindstrand with WWII Veteran Alfred Marcus. Marcus is wearing his uniform from 70 years prior.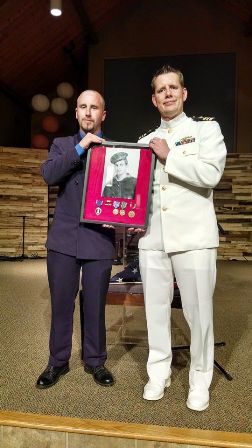 Jon Lindstrand & LCDR Schueler holding the Shadow box with medals earned by Anderson.